Hardware Help
G1MFG 23cms TX
SUGGESTED MODIFICATIONS
BY
Martin G8KOE TO USE TX ON GB3VR
Unmodified G1MFG 23cms TX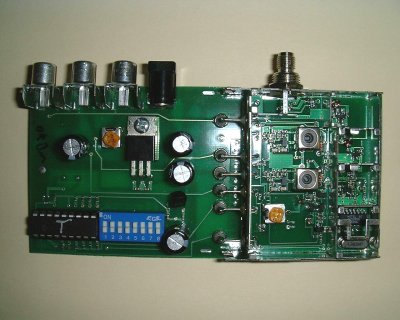 Follow track to the right of yellow preset, remove chip capacitor and also the 470mfd on main PCB. Fit a link in place of 470mfd if Pre-emphasis is to be fitted externally.
Fit 47mfd -ve to video input pin +ve via gray wire to right pad of removed chip capacitor. This bypasses internal video processing and level preset.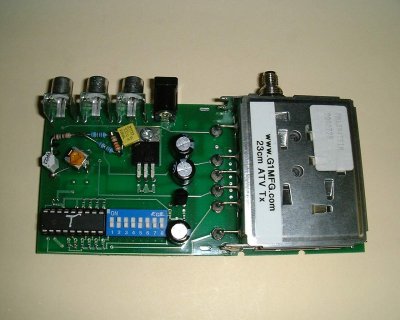 Fit a Pre-emphasis network. This can be fitted to the PCB by rearranging the preset etc as shown or fitted externally.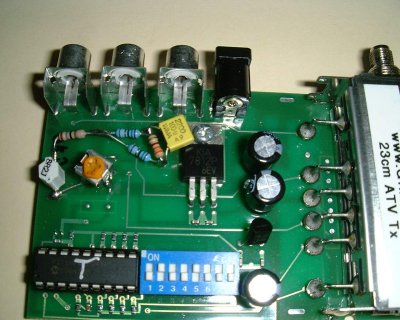 Also fit a 75ohm resistor after the Pre-emphasis network and a 100pF capacitor across the video gain preset on PCB from hot end to wiper. This will improve the HF response.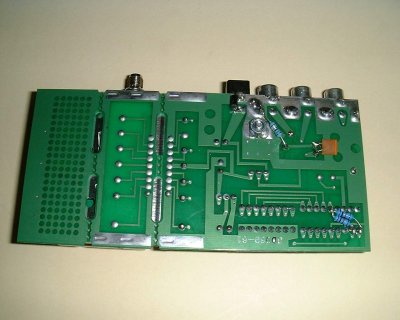 MOD's from Martin G8KOE
After the above MOD's good pictures can be seen via GB3VR. ( The TX suffers from a lack of low frequency response and can suffer from poor frame lock on some monitors. )